Awakening the Heart: A Day of Lovingkindness, Dec. 10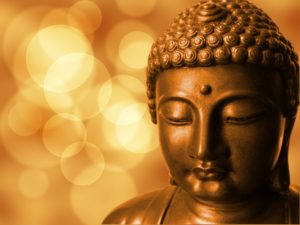 In this all-day workshop, we explore the Buddhist meditation practice of metta, or lovingkindness, in various forms and flavors. According to tradition, lovingkindness was originally taught as an antidote to fear, but the practice is also used as a way of developing concentration, promoting self-compassion, and letting go of negative mental states through establishing goodwill towards others. Above all, lovingkindness is a powerful way of cultivating positive emotions and accessing the natural loving intelligence of the human heart. Lovingkindness is not some impossible ideal – it is a practical state of mind and heart that we can train ourselves to experience. The day will include practice sessions of the core forms of lovingkindness and will also include periods of walking meditation, inquiry and discussion. A talk on the benefits of lovingkindness as validated by research will take place before lunch. Required: Some previous experience with meditation. Some Buddhist terminology will be used during the day. Learn about the teacher.
When: December 10, 9:30-5:00
Where: Harmony Yoga Studio, 1533 Shattuck Avenue, Berkeley. (see map)
Cost: Sliding scale $100-$50. Register below:
Registration for this class is closed.
Please select the rate that most truly reflects your economic status. People of all ethnicities, sexual orientations and gender and cultural identities are welcome.
Cancellation Policy: 15 days or earlier from first class: 100% refund; 14 to 8 days: 50%; 7 days or later: no refund.
Class Location Map
Email us for more information or call us at (415) 767-5252.
(We respect your privacy and will not give your email to any third parties.)[contact-form-7 id="96″ title="Contact form 1″]
MBSR Daylong in Sausalito, January 14, 9:30-4:30
Saturday, January 14, 2017
9:30am 4:30pm
The Mindfulness Based Stress Reduction Daylong consists of a day of led meditations, gentle movement exercises, and silence. A typical schedule is as follows:
9:30 Introductions
10:00 Awareness of Breathing
10:15 Lying Yoga
10:30 Body Scan Meditation
11:15 Walking Meditation
11:45 Sitting Meditation
12:15 Lunch & Rest
1:30 Yoga
2:00 Sitting Meditation
2:30 Walking Meditation
2:45 Sitting Meditation
3:10 Walking Meditation
3:25 Loving Kindness Meditation
3:45 Group Disccussion (Check Out)
4:30 Farewell
**This daylong class is part of the 2 month MBSR Workshop, but it is open to advanced meditation practitioners and those who have studied MBSR in the past. Come join the students in the workshop for this daylong course for $75.
REGISTER HERE: http://www.soulsticemindbodyspa.com/workshops/
About the Teacher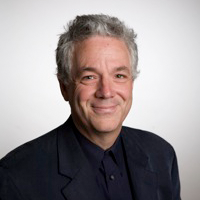 Bill Scheinman has been teaching lovingkindness and mindfulness since 2001 and brings a broad knowledge of meditative experience from over 20 years of intensive practice. Bill leads corporate mindfulness programs throughout the San Francisco Bay Area and facilitates 8-week courses in mindfulness-based stress reduction (MBSR). He also works with individuals as a CTI-trained coach and teaches online mindfulness courses with eMindful. Bill is currently a member of the Community Dharma Leaders Program at Spirit Rock Meditation Center and is a graduate of Spirit Rock's Dedicated Practitioner's Program. Through the Buddhist Alliance for Social Engagement, Bill taught meditation at San Francisco's County Jail for nine years. He is the former President of the Board of the San Francisco Insight Meditation Community and is the author of the mindfulness guide Moment By Moment (available on Amazon).